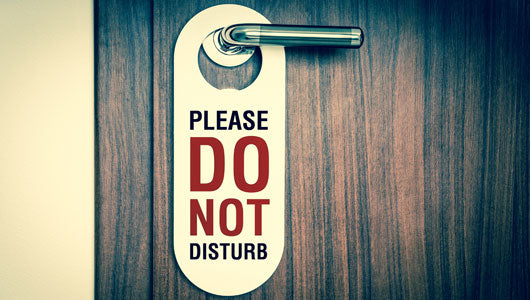 Looking for pleasure products that won't draw the attention of roommates, parents, and other snoops? Can't find a toy that fits the bill? Read on. I've put together a list of discreet vibrators, dildos, and strokers that can fool even the nosiest of housemates.
Without further ado, here are my top picks for sex toys that don't look like sex toys.
Best Discreet Sex Toys
Best discreet vibrators
Emojibator Chickie This clever combination vibrator and air pressure clitoral stimulator looks exactly — and I mean exactly — like a toy chicken. From the cheery yellow hue to the subtle smile to the 3-toed feet that double as control buttons, the Chickie would be right at home at Toys R Us. 8 vibe and 8 air pressure modes make this body-safe toy both discreet and lots of fun. 
Biird Evii It's a stress ball, a makeup applicator sponge, anything but a vibrator! That's what your roommate will think when they discover the Biird Evii lounging in your nightstand, minding its own business. This marshmallow-soft, rumbly toy comes in 3 colors and includes a matching charging stand that looks an awful lot like a jewelry tray. It's also whisper-quiet to discourage curious eavesdroppers! 
Learn more: Rumbly Vs. Buzzy Vibrators
Snail Vibe and Snail Vibe Curve They're not called Snails for nothing! The Snail Vibe and Snail Vibe Curve feature a shell-like shape on one end and an internal stimulator that looks sort of like a tail with a handle — suffice it to say that neither Snail looks like a traditional vibrator. If you told your housecleaner that this dual G-spot/clitoral toy was a muscle massager, you wouldn't technically be lying. 
Love to Love Itsy Bitsy Baby Wand This toy is so small it can easily fly under the radar in your bag, bedside drawer, or bathroom cabinet. The Itsy Bitsy is surprisingly powerful and has a flexible neck that follows your every movement. If you're looking for a discreet friend or a tiny clitoral vibe for intercourse, this wand is a must-have.  
Emojibator Pickle Maybe it was part of a board game or you got it as swag at a cooking show. Once thing's for sure, it's definitely not a vibrator! The Emojibator Pickle Vibe is so cute, discreet, and downright edible that it's hard to pass up, especially at such a budget-friendly price. Made from body-safe silicone with realistic veggie details, this battery-powered toy is as adorable as it is discreet. 
Best discreet penis toys
ROMP Dash On the inside, this cylinder-shaped stroker is all about squishy-firm suction, but on the outside it looks more like a storage case (For charging cables? Pencils? Feel free to get creative). A handy cap helps to conceal the stimulating textured interior. The Dash is reasonably priced, a cinch to use, and motor-free, so don't let those thin motel walls keep you from a satisfying solo session. 
M-Elite Platinum Gript You could be forgiven for thinking this black silicone toy looks more like a piece of tire tread than a super-stimulating stroker. The Gript is an open-ended toy with 3 pleasurable channels of texture on the inside. This borderline indestructible stroker is easy to wash and dry, body-safe, and about as far from a Fleshlight in appearance as you can get. 
Tenga GEO Coral Sleeve This discreet puffball of pleasure has the appearance of something you might toss around in the backyard. Turn it inside out for a wild ride through texture city, clean and dry it, then toss it back in your bedside drawer, secure in the knowledge that your meddlesome mom will be clueless. 
Arcwave Pow With its subtle cylinder shape and rather stylish appearance, the Arcwave Pow looks like an insulating beverage sleeve or tech gadget. In fact, it's a stroker with an air pressure release valve that creates knock-your-socks-off suction and full-shaft stimulation. Made from durable, body-safe silicone, the Pow is motor-free for soundless fun. 
Best discreet dildos
njoy Pure Wand  Legendary for its ability to deliver squirting orgasms and knee-shaking prostate pleasure, the njoy Pure Wand could easily double as a door stop, paper weight, or weapon to ward off intruders. Crafted from weighty, 316 grade stainless steel, the Pure Wand doesn't look like the typical dildo and doesn't feel like one either (hint: it feels better!). 
Biird Cecii Glass Dildo This handblown glass toy looks like a mini-scepter or piece of art glass, making it the perfect dildo to hide in plain sight. "Oh, that? It was made by artisans," you can say, and you'll be right, because it was! This gorgeous-yet-discreet toy is made from super-strong borosilicate glass and is a perfect choice if you like temperature play. 
Cute Little Fuckers Shimmer Vibrating Dildo Just shrug and say you got it at Comic-Con. The Shimmer Vibrating Dildo from Cute Little Fuckers (CLF for short) is so like a cute alien being from a comic book that no one will think twice when they spot it bedside. This 5.5-inch toy has 5 vibe levels and 5 patterns and is, thanks to its fins and antennae, safe for anal play, too. 
Lelo Ella G-Spot Massager It really works out those shoulder kinks — or so you'll tell your housemate. The Lelo Ella G-spot Massager is made from firm silicone and has an elegant, sculptural look that will help you climax under the radar. You can use either end of this motor-free toy for deep internal stimulation or try it on the clitoris for discreet, silent thrills.