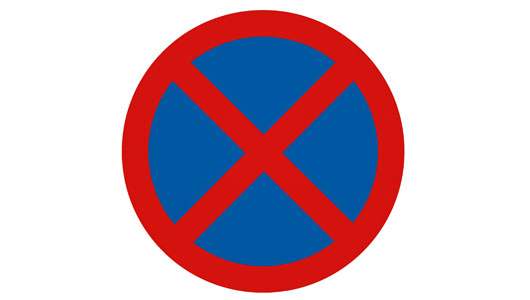 Let's face it: some sex toys are more popular than they have a right to be, and deliver more hype than pleasure. To save you the trouble of wading through the duds, I present this list of 5 toys that suck (not in the good way). And don't worry — I include some fabulous alternatives you should try instead!
The Durex Intense Bullet 
First up is the Intense Bullet from popular condom brand, Durex. 
All I can say about this so-called intense bullet is — stick to what you know, Durex. I've enjoyed your latex barrier methods far more than your bullet, which might be the buzziest, most breakable bullet around. 
The Durex Intense Bullet is sold at convenience stores like CVS and Walgreens, making it extra accessible to the average Joe and therefore more likely to wind up in a shopping cart. But I promise it's worth the effort to upgrade because there are so many better bullets available. 
My personal favorite is the Femme Funn Booster Bullet, which is one of the strongest, most rumbly bullets I've had the pleasure of testing. It's durable, waterproof, and its deep, penetrating vibrations banish the buzzy memory of inferior bullets. The Durex Intense included. 
Browse our full collection of bullet vibrators for more fantastic options!
The Satisfyer Textured Anal Plug Variety Set
Next up is the Satisfyer Textured Anal Plug Variety Set, and it pains me to say so because I love Satisfyer toys! But unfortunately, they missed the mark with this one.
This budget set comes with three silicone butt plugs, and would be an epic deal if any of them fit well. Each plug has a super short neck and ring-style base that, in my experience, makes it impossible to achieve a good, secure fit. And if there's one thing you don't want from a plug, it's to feel like it's constantly on the verge of slipping out.
For a better alternative, try the Bump, Swirl, or Twist plugs from b-Vibe, which aren't quite as wallet-friendly as the Satisfyer Plug Set, but have a much better, more comfortable design. Plus, they still offer a variety of fun textures for folks who want to explore new sensations, and they vibrate, which adds loads of stimulation.  
Shop all anal toys including butt plugs and prostate toys!
The Crystal Jellies Big Boy Dildo
Here we have the Crystal Jellies Big Boy, AKA many a teenager's first dildo from Spencer's or Doc Johnson. 
I get it — Crystal Jellies toys are ubiquitous, cheap, and look like they'll get the job done. They're even backed by a 1-year warranty to throw you off the fact that they're made from a porous and potentially toxic soft plastic that's unsafe to put in your body. 
For something similar in appearance but nonpoisonous, go with the Dildolls Nightfall Dildo. It's transparent, flexible, made from body-safe silicone, and won't cause infections (or leach chemicals into your bloodstream) like the Crystal Jellies toy. It's even flecked with little gold stars.  
New to dildos and not sure how to choose one? Check out the Complete Guide to Dildos.  
The Stoya Destroya Fleshlight
As with all popular sex toys, there are mixed reviews on the Destroya, which is a pink, vulva-style stroker.
But one can't help but notice that all the bad feedback sounds the same: it's too tight, and not in a pleasant way. When a masturbator or stroker is too tight, it can cause chafing, skin irritation, and general discomfort. Three things that decidedly don't make masturbation more fun. 
The Fleshlight Destroya is also notorious for distracting dry spots that can crop up after a few uses, and it's not exactly a budget stroker, either.
What to try instead? If you can do without the faux labia at the opening, the wildly popular Tenga Flip Zero Stroker not only delivers intensely stimulating texture (and no dry spots!), it features a smooth, suction-y grip and flips open for easy cleaning and drying. 
With so many options on the market — from toys that sync to your Spotify playlist to hands-free masturbators that do the stroking for you — why settle?
Browse our full collection of strokers and masturbators!
The Rose Toy
Before you get up in arms about this one, let me say that the Rose Toy is actually a lot of fun, and doesn't suck at all. 
However, it's on this list because it's enjoying a level of fame that isn't entirely deserved, in my opinion. When the Rose went viral on TikTok, paid advertisers touted it as the best, most stimulating air pressure toy on the market. And while it is a pleasurable toy with a pretty (albeit somewhat impractical) design, it doesn't even rank in my top 5. 
The Lelo Sona 2, for example, blows the Rose out of the water. It's easier to hold, easier to use, and the stimulation feels both more intense and more refined. The Sona 2 also has more settings, and is far easier to clean (no scrubbing dried lube from rows of silicone rose petals!). 
Overall, the Rose is a good toy, especially for folks trying to stick to a modest price range. But if you've got a little extra to spend, there's a lot more pleasure to be had, trust me. Browse our full collection of air pressure toys to see for yourself!
Final Thoughts 
Now that you've seen some lackluster pleasure products, let's turn our attention back to toys that make us jump for joy! Browse all the best body-safe sex toys on delicto.com, as well as reviews that show you how to make the most of them. And don't forget to follow us on Instagram and TikTok for more pleasure positive content!