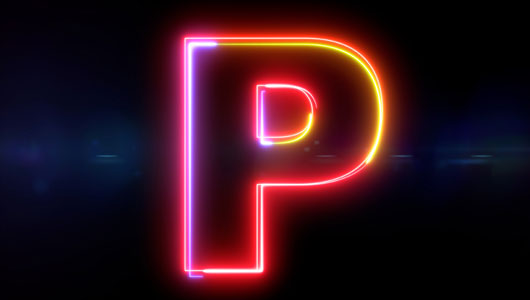 Curious about the P-spot? You've come to the right place! In this guide, we'll discuss everything you need to know about the P-spot, including what it is, how to locate it, and which toys are best for P-spot stimulation (and powerful blended orgasms!). 
What Is the P-Spot?
The term "P-spot" refers to the prostate, a walnut-sized gland located in front of the rectum between the bladder and penis. The prostate surrounds the upper part of the urethra, and produces a milky fluid that nourishes and protects sperm. 
Fluid from the prostate flows into the urethra during ejaculation along with sperm, which comes from the testicles. 30% of the fluid in semen originates in the prostate. 
The prostate is made up of glandular and connective tissue, and is very sensitive to stimulation. Massaging the P-spot can ignite arousal, cause erectile tissue to swell, and even trigger an orgasm. 
Why Does Stimulating the P-Spot Feel Good?
The anus is lined with nerve endings that, when stimulated, can send a wave of pleasure signals to the brain and throughout the body. Certain anal nerve endings, such as those in the prostate, are connected to the genitals, which can make anal stimulation a fantastic way to enhance arousal and spark blended orgasms. 
A prostate orgasm is often compared to the intensity of a clitoral orgasm because it can feel like a deep, full-body experience. Some people who have experienced prostate orgasm describe it as more powerful and pleasurable than a penile orgasm. 
A prostate climax may or may not result in an erection and/or ejaculation, but that doesn't mean it's not wildly pleasurable. Let's take a closer look at how to find and stimulate the P-spot for maximum enjoyment.  
How To Find The Prostate
The prostate can be found on the front wall of the rectum, about two inches inside the anus. To find the P-spot using a finger, try these steps.
Take a warm bath or shower to relax your muscles. Deep, slow breathing can also help 
Lie in a fetal position or kneel with the hips slightly elevated
Use plenty of lube, and have more on standby. Remember, the anus and rectum aren't self-lubricating 
Slowly insert a (well-lubricated) finger into the anus, pressing gently on the front, or naval side, of your rectum. Once you insert your second knuckle, the tip of your finger should be at approximately the same level as your prostate
Angle your finger toward the space between your navel and penis. Try not to bend your finger at the knuckle, but angle your entire finger toward your prostate if you can 
Press gently until you feel the prostate through the wall of the rectum. It should feel soft, smooth, and rounded. When you make contact with your prostate, you might feel a brief urge to urinate. This is a sign that you're in the right place
You
can also reach the prostate from outside your body by pressing on the perineum
, which is the space between the base of the penis and the anus. 
How To Stimulate The Prostate
Once you've located your prostate, press your finger against the wall of your rectum. Start with a light touch and increase pressure gradually, stopping if you feel any discomfort. To stimulate your prostate from outside your body, press upward against the perineum.  
You can use a circular, up and down, or "come here" motion. You can also try an in and out, "press and release" motion. It might take a bit of time to feel pleasure from prostate massage, or you may need to try a different method of stimulation, such as a toy designed for that purpose.   
Toys like prostate stimulators, vibrators, and dildos can often reach the prostate more easily than fingers. They typically have a firmer surface and a curved tip that make it easier to massage the P-spot without hand or wrist fatigue.  
Best Toys for Prostate Stimulation 
Now that you know more about the prostate, let's take a look at the pleasure products that do it proud. These include vibrating and non vibrating options, thrusters, easy-on-the-wallet toys, and my recs for folks brand new to prostate pleasure. 
Best for Beginners 
Rocks Off O-Boy The O-Boy is a vibrating prostate massager with a curved shaft specifically designed for prostate stimulation. It's fully waterproof, great for all experience levels, and is reasonably priced, too. 
Aneros Eupho Trident This self-pivoting prostate toy is hands-free, which means you can just lay back and enjoy. It has a smooth, slim body, and a special T-bar base that hugs the body for a secure and comfortable fit. 
Avant Ergo Mini The Ergo Mini is perfect for beginners looking to explore prostate stimulation with a smaller dildo. It has a smooth, curved shaft with a dual-density design for a realistic feel. 
Best Vibrating Toys
Fun Factory Duke The Duke is essentially two toys in one, making it doubly pleasurable and a great value. It's designed to provide vibrating stimulation to the P-spot and perineum at the same time, and features a variety of settings to explore!
Vibratex Black Pearl From the makers of the Magic Wand comes the Black Pearl, a powerful prostate vibe with a precisely rounded tip. It's rechargeable, made from body-safe silicone, and great for long-term wear.
Lelo Billy 2 This sleek and rumbly prostate massager is ergonomically designed for deeply intense P-spot play. It's also whisper quiet, waterproof, and made from luxuriously smooth silicone. 
Best Dildos
Strap-On-Me P&G Spot Dildo Aptly named, this harness-compatible dildo is perfectly curved for P or G-spot pleasure. It's made from texture-free liquid silicone, which minimizes drag and gives it a glossy and slippery feel.
Njoy Pure Wand This toy is hailed for its ability to please the G-spot, but make no mistake — the Pure Wand is equally great for prostate play. Its weighty, curved, stainless steel design applies firm, targeted pressure where it counts!
Fun Factory Limba Flex The Limba Flex can be molded and shaped to reach your P-spot at just the right angle. It's harness-compatible for partnered play, and has a strong suction cup base for easy solo riding. 
Best Budget Friendly
Quest Prostate Bullet This prostate vibe has a compact size that's great for travel, and a price tag that's perfect for people on a budget. It's body-safe, waterproof, and features a variety of vibration settings. 
B Swish Bfilled Basic Plug Small, discreet, and very reasonably priced, this prostate plug is all reward and no risk. Plus, it's made from 100% silicone that's easy to clean, and can be boiled for extra sanitization. 
Chrystalino Gallant This glass dildo is seamlessly smooth with a rigid feel that delivers firm and targeted pleasure to the P-spot. It's luxuriously crafted yet budget-friendly — a winning combo!s