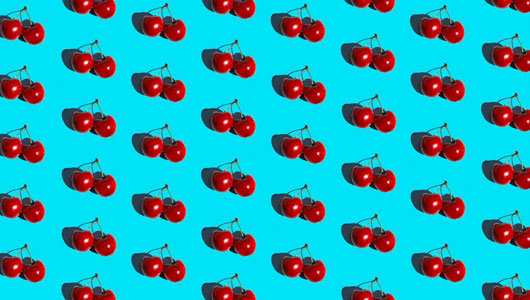 Want to delight your lover with a little testicle stimulation but you're not sure how to go about it? Worried your touch will feel ticklish, or worse, painful? Join me to find out how to how to massage, stroke, vibrate, and lick the testicles like a pro. Let's play ball! 
Why Are Testicles So Sensitive?
The testicles contain an intricate network of nerves and blood vessels, and are highly responsive to touch and temperature changes. This heightened level of sensitivity can turn even a light touch into a source of immense pleasure. 
Benefits of Testicle Play
It feels good
Before we talk about how good it feels to have the testicles touched, licked, and massaged, let's acknowledge that not everyone likes ball attention from a partner.
Some testicle owners are simply too sensitive to enjoy it, or they feel anxious about allowing someone else to have free rein with the jewels. Others just feel "meh" about the whole experience and prefer to have other zones stimulated. 
But if you are a fan of testicle play, then chances are you like it a whole lot. You may have experienced the joys of pre-intercourse ball tickling or the mind-blowing combo of a blowjob and ball massage, and know just how intensely pleasurable it can be. The flickering tip of a tongue, the vibration of a toy, the warmth of a cupped hand — all can feel spectacular when applied to the testicles.  
It's good for you
Testicle play can literally be healthy for you and your balls. Stimulation of the testicles increases blood flow, which can help promote the production of new sperm cells. 
Another healthy benefit? The more you and your partner engage with your balls, the more likely it is that you'll notice any lumps or other irregularities. Keep in mind that self-examination or testicle play with a partner can't replace professional medical advice. Always make sure to consult a healthcare provider if anything unusual crops up.
How to Stimulate the Testicles 
There's no one right way to stimulate the testicles, but there are some tried and true methods most ball players can enjoy. Before we jump into techniques, let's discuss the most important part of testicle stimulation: communication.
Communication is particularly important because testicles can feel so sensitive. Think about your preferences ahead of time so you can communicate them to your partner. What do you like and dislike? How much pressure and friction do you enjoy? If you're new to testicle stimulation, which sensations are you interested in exploring?
Every set of testicles responds to touch differently, so don't hesitate to communicate with your partner before they start to play ball. And if you're the partner, ask him how you can make him feel good, which areas to avoid, and which hot zones to pay extra attention to.  
On to the nuts and bolts of testicle play!
Learn more: How To Talk About Sex 
Prep Your Hands
Make your hands testicle friendly by removing your rings, making sure your nails are smooth, and rubbing plenty of lube between your palms. Lube increases glide and cuts down on friction, making manual ball play feel more pleasurable. Though some testicle owners prefer warm hands, other prefer chilly fingers for an extra thrill. 
Looking for the right lube? Check out How To Choose A Lube
Use a light touch
Many ball owners are understandably afraid of rough handling, so reassure them with a light, teasing touch. Using the backs of your fingers, start just under the testicles and gently stroke up to the base of the penis. If this feels too ticklish, apply a bit more pressure to taste. You can also use the backs and tips of your nails if your partner is into that. 
Get mouthy
The tip of your tongue can function as a very versatile ball stimulator. It's soft, can be pointed for a firmer touch, or left flat and soft. Try circling the outer perimeter of the testicles before working your way in, or if you're feeling adventurous, lick from the perineum up the center of the balls where there's a natural seam. Repeat on the way back down.
Give them a two-for-one massage
Use lubed hands to massage the testicles from the perineum on up. But instead of stopping at the base of the penis, go up the flagpole all the way to the tip before starting the whole process over again. Keep adding lube as needed and adjust your pressure according to your testicle owner's preferences.
Just add toys
Want to switch things up? Get ready to rumble with a sex toy or cock ring. Toys can add arousing sensations and stimulate nerves that are out of reach of hands and mouths.
Hold a bullet or wand vibrator under the testicles for nerve-penetrating stimulation, or use a stroker on the penis while you go to town on the balls with your mouth or hands. Cock and ball rings wrap around the whole package and maximize both the size of erections and the intensity of orgasms.
Browse all penis toys and accessories
Best Sex Positions for Testicle Stimulation 
The right sex positions can provide better access to the testicles during intercourse for dual-sensation pleasure. Here are a few noteworthy options:
Reverse cowperson
Facing their feet, straddle the testicle owner. Reach down between your legs to stimulate the testicles during penetration. This is especially nice with lubed hands while you grind away slowly on top. 
One-armed doggy style
In this variation on doggy style, the receiver reaches back between their legs to stimulate the testicles of the giver. You can graze them with your fingers with every stroke, hold them in the palm of your hand, lightly pinch the skin between your fingertips — feel free to get creative. 
Underhanded missionary
Think you'll have trouble reaching the jewels during missionary? Just slide your hand along your stomach until you reach the base of the penis. From there, the testicles are just a few centimeters away and can be cupped, stroked, and tugged. 
Ready to expand your repertoire of sex positions? Read 3 Sex Positions You Haven't Tried (But Totally Should)
Best Toys for Testicle Stimulation
If you've never tried sex toys for ball play, you're in for some eye-opening pleasure. These toys deliver intense sensations that bring testicle stimulation to a whole new level. 
Fun Factory Manta This C-shaped silicone toy may be an ultra-popular penis stroker, but it makes an equally good ball stimulator as well. Use it to surround a single testicle in deep, penetrating rumbles, run it along the seam between the balls, or press it against the perineum for pleasure that resonates through the testicles and up the shaft of the penis.
Tantus Ball Stretcher Kit If you like a bit of testicle-tugging, check out the Tantus Ball Stretcher Kit. These smooth silicone stretchers are designed to elongate the testicles, intensify orgasms, and maximize control during solo or partnered play. Tantus Ball Stretchers are made from body-safe silicone and are safe to use with hybrid, water-based, and oil-based lubes. 
Dame Pom Rest this lay-on vibrator under or on top of the testicles for some nice rumbly stimulation. This flexible toy is broader than many vibrators, making it ideal for larger areas. The Pom is super-versatile, and can also be used on the nipples, clitoris, perineum, or any sensitive spot. 
We-Vibe Verge Cock Ring Many cock rings focus stimulation on the penis alone, but not the We-Vibe Verge. This vibrating silicone ring wraps around both the penis and testicles to stimulate the whole area, including the perineum. It's also shaped to stimulate the clitoris during intercourse, making it a great couples' ring. And for those of you who like hands-free or long-distance play, the Verge can be controlled using the free We-Vibe phone app.
Learn more about penis toys! Check out the Complete Guide To Strokers
Testicle Stimulation FAQs
Why does testicle stimulation feel so good?
The testicles are packed with nerve endings, making them highly sensitive. When touched, licked, sucked, or vibrated, they can produce intense pleasure and enhance sexual arousal.
Why does one testicle hang lower than the other? 
This is completely normal and keeps the balls from colliding when moving. The asymmetry also helps to maintain the optimal temperature for sperm production.
Why does my testicle hurt when I touch it?
Testicle pain could indicate an infection, inflammation, or other medical condition. If you experience persistent discomfort, schedule a visit with a healthcare professional to get it checked out.