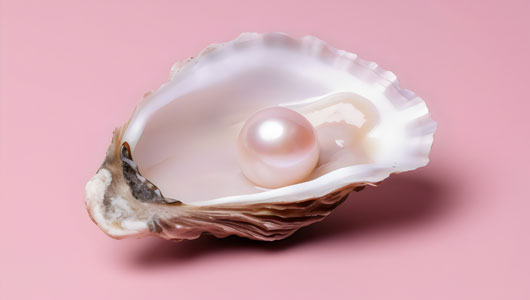 What's small, fun to play with, and packed with 10,000 nerve endings? If you guessed the clitoris, you're right! 
The clitoris is part of the larger clitoral network, a wishbone-shaped organ hidden inside the body — except for the tantalizing bit tucked at the top of vulva, that is.  So, how can you stimulate the clitoris to give your partner maximum pleasure? What are some techniques that will help you approach the clit with confidence? Come along with me and find out. 
Use Lube
If you remember one thing today, let it be this: the most magical thing you can do when it comes to stimulating the clitoris is to use lube. Lots of it. Lube makes everything feel better, no matter which technique you use or how experienced you are.
A lack of sufficient lubricant can make even the most deft partner seem rough and clumsy. If you want to deliver as much pleasure as possible, don't even think of approaching your partner's clitoris without plenty of lube nearby.
Learn more: How To Choose A Lube
Let The Clitoris Be Your Guide
You may feel a bit in the dark when it comes to stimulating the clitoris, but I've got good news: the clitoris will let you know how much pressure to apply. Now, the clitoris may be very sensitive and respond only to gentle stimulation, or it may need direct and more intense stimulation. It all depends on the clitoris and what the owner of said clitoris enjoys.
When I say that the clitoris will let you know, I mean you'll notice that it swells, expands, and feels firmer as blood flow increases and arousal amps up. An aroused clitoris can typically handle more pressure and speed from fingers, tongue, or a toy. 
If the clitoris feels smaller, softer, and looks a bit more hidden, that's your cue to apply light, teasing stimulation. Too much pressure or intensity can feel uncomfortable if the clitoris isn't ready for play. As with any type of play, listen to your partner and ask if you're unsure. It helps to take direction from the clitoris, but your partner has the final say in what feels good to them. 
Learn more: What Is The Clitoris?
Cradle The Clitoris
Once the clitoris is engorged and fully aroused, it's time to put your fingers to work. Position your forefinger and middle finger on either side of the clitoris, lightly pinch them together, and slide them gently up and down.
This cradling motion draws blood flow to the surface and helps to build arousal.  From there, when it feels like it's engorged, you can move onto direct pressure, or not! What's great about cradling the clitoris is that it creates pleasurable stimulation with direct pressure, making it ideal for the more sensitive among us. 
Preparing for your first lesbian experience? Check out Lesbian Sex — First Time Tips
Find Your Rhythm
Many clitoris owners prefer consistent rhythm, and among the most popular rhythms is the circular motion. A great way to do this is with the tips of two fingers. Lightly rest the pads of your fingers on the clitoris and move them in a circular pattern. Adjust the pressure and speed according to the way the clitoris feels and, of course, your partner's feedback. 
How long you continue with one rhythm can be a delicate dance. Doing the same thing for too long can become overstimulating and cause a feeling of numbness, in which case you may need to stop or start from the beginning.
To avoid overstimulation, try switching things up a little. Run your fingers along the inner or outer lips before returning to the clitoris, slip your fingers inside before returning to the clitoris, and again, pay attention to what the clitoris is telling you. But if your partner says don't stop or just like that or keep doing that, do not (under any circumstances!) change anything. 
Learn more: Can A Vibrator Desensitize Me?
Add Toys
Add toys that heat up, toys that vibe, toys that target the G-spot, toys that work for both of you, whatever kind of toy you like. Using bedroom accessories, as long as your partner is into it, is one of the best ways to enhance pleasure. You can start with toys, bring toys on stage in the second act, or use toys to create the explosive finale. 
The best clitoral toys typically have deep, rumbly vibrations or penetrating air pulses that stimulate both the external and internal clitoral network. If you need suggestions, follow me over the jump!
Best Toys For Clitoral Stimulation
Ready to add a toy to the mix but not sure where to start? Here are some of my top picks for toys to stimulate the clitoris. Not only are they ideal for fun with a partner, they're great for solo players, too. 
Best Bullet Vibrator
Femme Funn Booster Bullet You'll be hard-pressed to find a bullet as powerful and rumbly as the Femme Funn Booster Bullet. This beauty may be small, but it delivers some seriously strong vibes. It's also soft and flexible, which makes it comfortable to use in almost any position. And it's waterproof for shower and bath play. 
Best Air Pressure Toy
We-Vibe Melt Not only does the We-Vibe Melt offer intense, suction-y air pulses, it's ergonomically shaped for easy maneuvering. Download the free We-Connect app to sync the Melt with your playlist, customize the vibes, and operate it from anywhere in the world. 
Best Vibrating Wand
Magic Wand Rechargeable and Magic Wand Mini Looking to please a power queen? It doesn't get better than the Magic Wand. This legendary vibrator creates deep, penetrating stimulation that can (easily) inspire whole-body orgasms. And if the mighty orginal is a bit too large for you, the Magic Wand Mini is bit less supercharged but easier to wield in the bedroom.
Best Lay-On Vibrator
Dame Pom If focused vibes aren't her thing, check out the Dame Pom. This flexible, palm-sized toy spreads out the stimulation by vibrating the entire vulva and clitoris. The Pom is ultra-quiet to minimize distractions and is ideal for more sensitive clitorises. 
Best G-Spot Toy
Pillow Talk Sassy The Sassy may be the best G-spot vibrator you can buy, and it doubles as an excellent clitoral stimulator. If she likes alternating stimulation between her clitoris and G-spot, the Sassy will take care of both with equal intense, rumbly vibration. The quilted silicone handle and Swarovski crystal operating button add a little bit of sexy bling. 
Best Finger Vibrator 
Femme Funn Dioni Finger Vibrator Turn your finger into a vibrator with the Femme Funn Dioni, a firm silicone toy that slips right over your finger. Use it for clitoral stimulation, run it over the nipples, massage the G-spot — the Dioni is endlessly versatile. It comes in small and large sizes and has a whopping 20 vibe modes.