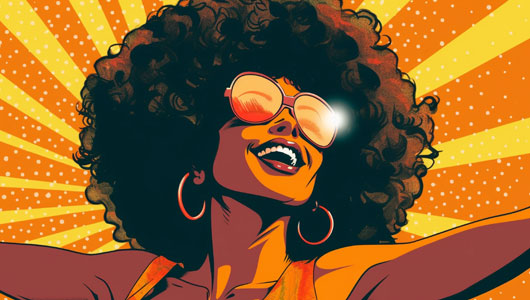 Want to spice up date night or just enjoy a little pleasure outside your own four walls? That's what public play is all about. Come along as I discuss what public play is, how to enjoy it, and the best toys for discreet public pleasure. 
What Is Public Play?
Public play describes playing solo or with a partner in a public setting. The allure of public play is typically the excitement and taboo of introducing sexual pleasure into ordinary settings, such as a:
Nightclub
Park 
Restaurant
Hiking trail
Drive-in movie theater
Car
Party
Public play adds an element of risk that can intensify arousal through what's called "excitation transfer." In essence, our bodies confuse the thrill of potential danger with sexual excitement, creating a heightened physical response. This can be the case even if you choose to play in a relatively safe place like a drive-in movie theater or deserted outdoor area. 
The Art of Discretion in Public Play
Consent is a crucial part of any type of play. Consent becomes even more important when it involves play that could unwittingly involve bystanders who haven't consented and don't want to be involved. For this reason, discretion must be a top priority during public play.
How to be as discreet as possible? Here are some ideas:
Test out any toy you plan to use at home first. Become familiar with how it feels and operates before you try it in public
Choose a spot that's off the beaten path, at least for the first few times
Play in a place where people are less likely to notice, such as a crowded nightclub or concert
Pick a quiet, easily hidden toy designed for public play
Use an app-controlled toy that can be operated by phone rather than a handheld remote than may be obvious to onlookers
For my top discreet picks, check out Best Discreet Sex Toys 2023
Best Sex Toys For Public Play
Best panty vibes
Lovense Ferri Lovense is renowned for their app-controlled toys, and the Ferri is one of their best options for public play. It's rumbly, compact, and the app connectivity is hard to beat. Sync it with your playlist or create your own custom vibes to enjoy while out and about.
We-Vibe Moxie The Moxie was the first public play toy I tested and reviewed, and it's still dear to my heart. This ultra-quiet toy clips securely into the underwear of your choice and stimulates the clitoris with surprisingly deep vibes. Control it using the free phone app or handheld remote. 
For more details about my experience with the Moxie, check out my video review! 
Best cock rings
We-Vibe Pivot Not only does this app-controlled toy get high marks for private play, it's a great option for public play, as well. The vibrations are deep and rumbly, the settings are numerous, and the silicone is stretchy for comfort. The Pivot is fully waterproof for fun in the pool or shower. 
For more top cock rings, check out the Best Cock Rings 2023
Best G-spot vibrator
Lovense Lush If it's G-spot stimulation you crave, look no further than the Lovense Lush. Powerful, rumbly  vibes and reliable connectivity make this ultra-popular toy ideal for public play, long-distance lovers, and cam folks everywhere. 
Learn more: What Is The G-Spot?
Best butt plugs
b-Vibe Snug Plug For the ultimate in discretion, check out the b-Vibe Snug Plug. This smooth silicone plug has a tapered tip and narrow neck for comfort and a T-bar base for anal safety. The Snug Plug comes in multiple sizes and colors as well as vibrating and non-vibrating options.
Though the Snug Plug doesn't include app control or a remote, it remains at the top of my list for butt plugs I love to use in public. 
Want to know more about the Snug Plug? Watch my Vibrating Snug Plug 2 Review
Lovense Hush 2 If you're looking for penetrating rumbles that will knock your socks off no matter where you are, take a look at the Lovense Hush 2. This app-controlled butt plug comes in 4 sizes and is known for being one of the most powerful vibrating butt plugs you can buy.