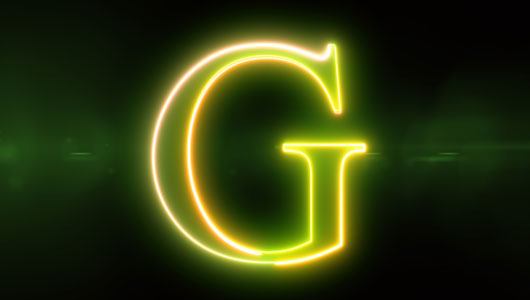 Chances are you've heard about the G-spot, that pleasure-packed zone inside the vagina that can result in ultra-powerful orgasms. But what if I told you that the G-spot is actually part of the clitoris, and isn't one spot at all?  
In this guide, I dive into the surprising details of G-spot anatomy and discuss its key role in arousal. Plus, I present some fabulous pleasure products designed specifically for G-spot stimulation. 
What Is The G-Spot?
The G-spot is part of the internal clitoral network, which is the larger clitoral structure hidden inside the body. This internal structure is shaped like a wishbone, with two internal arms that flare down and away from the head of the clitoris. The entire network contains an abundance of erectile tissue, which can swell, expand, and produce natural lubrication when stimulated. 
For more, read 5 Facts About The Clitoris
Where Is The G-Spot?
Formally known as the Grafenberg spot, the G-spot is somewhat spongey in texture, and typically located about 2 inches inside the vagina on the front wall.
When stimulated, the G-spot ignites internal erectile tissue and can become more sensitive. Massaging, vibrating, and otherwise stimulating this area can result in intense pleasure, and even orgasm. 
Learn more: How Do I Know If I Had An Orgasm?
How Do You Stimulate the G-Spot?
The G-spot can be stimulated with a penis, fingers, dildo, or any body-safe product that can reach it. Because it's typically positioned about 2 inches inside the vagina, anything that length or longer can likely reach the G-spot.
That said, there are certain tried and true techniques that tend to work particularly well for G-spot stimulation. A come hither motion with a curved sex toy or pair of fingers can feel extra pleasurable against the G-spot, which is why so many products designed for G-spot stimulation have a curved shape.
Some women and G-spot owners can achieve orgasm from internal stimulation alone, while others need external clitoral pleasure to climax. The important thing to remember is that the G-spot and clitoris are part of one united network, and what's done to one directly affects the other. 
What Does Stimulating the G-Spot Feel Like?
The sensation of G-spot stimulation is different from clitoral stimulation. The G-spot covers a larger area than the external part of the clitoris, so the sensation is typically more diffuse, with a less focused, pinpoint feel. G-spot stimulation is variably described as:
Deep

Intense

Widespread

Pleasurable pressure
Similar to the need to urinate
A G-spot orgasm, which may also be called a vaginal orgasm, can feel similar to a clitoral orgasm or entirely different, depending on your unique sexual responses and what kind of stimulation feels good to you.
Learn: What Is Squirt?
Best Sex Positions For G-Spot Stimulation 
Certain positions make it easier to stimulate the G-spot with a penis, dildo, or fingers. These positions help place the G-spot at the right angle for direct stimulation. Some positions will be more comfortable or effective for some of us than others, but here are a few of our favorites:  
On top, aka Cowgirl
To try the cowgirl, ask your partner to lie on their back and straddle them. This position allows you to move and bend at will, and makes it easier to stimulate the G-spot with the head of the penis or dildo.
Instead of moving up and down, slide back and forth, or grind against your partner for maximum pressure against your G-spot. 
From behind, aka doggy style
Whether on your hands and knees or standing, the doggy style position can put the penis or dildo on a pleasurable collision course with the G-spot.
If you're on all fours, experiment with the height of your hips to see what feels best, or lie flat with your legs together or apart. Communicate with your partner to let them know which movement or angle is most stimulating and, if comfort or mobility is an issue, try a pillow to help support your body.   
Best G-Spot Toys 
Now that you know what the G-spot is, let's look at some of our favorite toys for stimulating it. 
Best Vibrators 
Lovense Flexer Dual Panty Vibe This G-spot vibrator fits snugly inside the body and conforms to the G-spot and clitoris at the same time. It's designed to be worn under your clothes, and can be controlled using an app on your smart device.
Femme Funn Dioni Finger Vibrator Want to supercharge your finger game? Slip the Dioni over the digit of your choice to stimulate the G-spot in a new and exciting way.
Gjay Neon Rose Vibrator With an easy-to-grip handle, 6 vibration settings, and a curved tip that hugs the G-spot, this toy is perfect for solo and partnered play alike. 
Best Dildos 
Lelo Ella This smooth silicone dildo features a bulbous head designed to deeply stimulate the G-spot. It also feels fantastic on the clitoris, making it a great versatile toy.
Tantus Curve The name says it all. This premium silicone dildo is thoughtfully curved for G-spot stimulation, and is ideal for strap-on play.
Fun Factory Limba Flex Need a dildo that hits the spot just right? This adjustable toy can be molded and shaped for fully customizable G-spot stimulation. 
For more about how to pick and use a dildo, check out our Complete Guide to Dildos
Best Blended Stimulation 
Womanizer OG This epic suction toy delivers uniquely pleasurable stimulation to the G-spot — or if you turn it the other way — the clitoris. Alternate between erogenous zones for blissfully blended sensations that feel totally different from vibration.
Fun Factory Miss Bi If you want to stimulate the entire clitoris inside and out, look no further than Miss Bi. Perfectly curved for the G-spot, this rumbly rabbit aims to please. 
Happy Rabbit Triple Curve This rabbit-style toy offers a trifecta of pleasure by incorporating clitoral, G-spot, and anal stimulation. Each part offers rumbly vibrations, and can be controlled independently for personalized fun.
Best for Squirting 
njoy Pure Wand Yes, the rumors about this toy are true. With its dramatically curved body and sleek, hard material, the Pure Wand is a go-to for folks who want to explore female ejaculation and squirting. 
Le Wand Mini Pleasures Set This giftable set includes the Le Wand Hoop and Mini Wand so you can choose your own adventure. The Hoop is made from stainless steel for firm G-spot pressure, while the Wand provides external stimulation to the clitoris.
Swan Wand The Swan Wand is a fan-favorite for a reason. It's smooth, curved, powerful — everything you could want in a G-spot massager. It's also nice and quiet for those who prioritize discreet play.
Best Budget-Friendly 
Pillow Talk Racy Mini This travel-sized G-spot vibe has a textured handle for style and an easy grip, and a curved tip for targeted stimulation. It's a high-quality toy with a low price tag attached, making it a great option if you're on a budget. 
Strap-On-Me P&G Spot Dildo This sleek and glossy dildo has a precisely curved tip to hook the G-spot and a strong suction cup base that makes it ideal for solo riding. It's also waterproof, body-safe, and budget-friendly!
Romp Hype The Hype is smooth, rechargeable, and subtly curved for G-spot massage. Plus, it's easy on the wallet, and comes with fun perks like stickers and a storage bag.