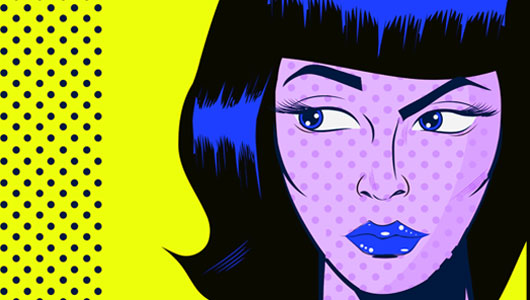 Despite being centuries removed from Puritanical times, there's still a lot of shame and stigma around sex and sexuality. Unlearning toxic attitudes can be tough, but I'm here to help!  
In this guide, I discuss common sex-related issues that you might feel guilty about but are totally normal. I also offer some specific pleasure product recommendations for partners at the end, so let's dive in!
4 Things You May Feel Guilty About (But Shouldn't)
Wanting to kiss and touch without going all the way
You should feel free to share intimacy with your partner without any pressure or expectation of having to "seal the deal." Many couples, especially those in long-term relationships, settle into a routine wherein making out always results in intercourse, but that can be a recipe for discomfort or disappointment. 
Do your best to let things happen naturally, not out of a sense of obligation. And remember: a lot of people have responsive desire as opposed to spontaneous desire, which means they need non-sexual foreplay and affection to spark arousal. Basically, they need time to build up to it.
Regardless of how you get turned on, it's normal (and encouraged!) to enjoy physical intimacy with your partner without intercourse as the goal.
More: 5 Things You Should Never Say In Bed 
Having a lower libido than your partner 
If you and your lover have mismatched libidos, that's not that normal but very common.
Having a desire discrepancy doesn't mean you're not in love, but it might mean that more communication is required to make sure everyone's needs are met. It can also help to schedule sex instead of waiting for the moment when you're both available and in the mood.
Scheduling sex might not sound sexy, but don't be fooled by the notion that intimacy is hotter when it's spontaneous. Planning sex dates with your lover calls for more effort, communication, and anticipation — three things that can make play extra steamy. 
Learn: What's My Lust Language?
Not enjoying hookups
If the thought of casual play and one-night-stands doesn't appeal to you, that's perfectly fine. You might need time to build an emotional connection with someone before diving into physical intimacy, and there is no shame in that. For many of us, hookup culture just doesn't feel good. And if it doesn't feel good, don't force it.
The concept of sex positivity is an important one, but it can be misconstrued to mean anytime, anywhere, with anyone. But being sex positive is about feeling empowered to have the kind of sex that feels right for you with no shame attached. And that includes having monogamous, committed sex, sex with different partners, or no sex at all. 
More: 5 Things That Guarantee Good Sex
Needing or wanting a toy to orgasm 
It may sound obvious, but pleasure products are literally designed to help you experience more pleasure — and there is nothing wrong with wanting more of that. 
Women and vulva owners, in particular, are more likely to orgasm during partnered play if they have a vibrator handy. Don't be afraid to grab a wand, bullet, rabbit, or any toy that will make sex more enjoyable and orgams easier to come by.
Remember: sex toys aren't competition, and encouraging your partner to use them lets them know that you prioritize their pleasure. If you want to use sex toys with your partner but aren't sure where to start, take a look at this list of my personal favorites.
Best Sex Toys for Couples 
Best Wearable Vibrators 
The Wearable by Deia This cleverly designed couples toy stimulates the G-spot, clitoris, and penis at the same time. It's perfect for PIV sex, and ideal for folks who prefer indirect clitoral stimulation.
We-Vibe Sync 2 If you loved the We-Vibe Chorus but wish it had a more comfortable fit, the Sync 2 might be the toy for you. It still stimulates the G-spot, clitoris and penis simultaneously, but doesn't press quite so firmly into the clitoris.
Dame Eva Looking for a wearable couple's vibrator that doesn't go inside the vagina? The Dame Eva tucks into the labia to keep consistent stimulation on the external vulva alone!
Browse all couple's toys for more options!
Best Vibrating Wands 
Magic Wand Rechargeable The wand, the legend, the ultimate vibe for solo and partnered play — it's the Magic Wand! This powerhouse vibrator is perfect for all positions, and has a super long battery life for those marathon sessions.
Emojibator Tiny Wand If vibrating wands feel too bulky to hold during sex, try the Tiny Wand. It's whisper-quiet, shockingly strong for its size, and is probably smaller than the palm of your hand.
Femme Funn Ultra Wand This wand's flexible neck makes it perfect for hitting just the right spots. Plus, it's wrapped head to toe in body-safe silicone, making it 100% submersible, ideal for bathtime or poolside fun. 
Shop all vibrating wands!
Best C-Rings
Fun Factory Nos This flexible silicone C-ring has a special double-nub tip that hugs the clitoris during PIV sex. It's stretchy enough to fit a wide range of penis sizes, and rumbly enough to stimulate the shaft from base to tip. 
Vush Orb Rechargeable, waterproof, and loaded with 10 intensity settings, this C-ring is perfect for partered play. It also features elongated "rabbit ears" that stimulate the clitoris as they move back and forth. 
VeDO Roq This budget-friendly C-ring offers fantastic bang for your buck (literally). It's body-safe, stretchy-yet-tight, and features a smooth, rounded tip for clitoral stimulation. Plus, it's less than 50 bucks!
Shop all C-rings, or read the complete guide to penis strokers for more options!
Final Thoughts 
It's perfectly normal it is to want to explore intimacy your way. Don't let anyone (even yourself) make you feel ashamed of your sexual wants and needs. 
If you have questions about pleasure products, need a personal recommendation, or want to book Sarah for consultation, feel free to reach out! sarah@delicto.com.