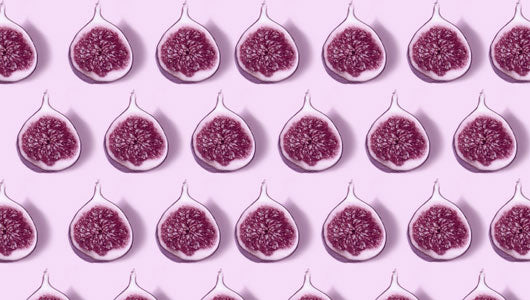 If you want to improve your oral sex skills and learn to go downtown properly, you've come to the right place. In this guide, I present my top 4 tips for going down on a woman or vulva-owner, along with the best sex toys to use during everyone's favorite form of lip service. Let's dive in!
4 Tips for Eating Pussy like a Pro
Like any kind of sex, there's no one right way to dine at the Y. Every giver has their own style, and every receiver has unique preferences. But there are some universal tips that can benefit almost everyone who worships at the altar, no matter their experience level or personal approach.    
Tip 1: Don't rush it
When it comes to the art of cunnilingus, nobody wants a lover who's in a race to the finish line. Take your time on the way down, and make lengthy pit stops at erogenous zones around the neck, nipples, thighs — anywhere that might spark arousal.
The idea is to ignite the erectile tissue of the vulva, vagina, and clitoris before you even touch your partner. Stroke, kiss, and lick everything but, and tune in to their responses. Remember that arousal begins in the mind, and anticipation and foreplay are essential for most people (V-owners especially!). 
More: How to Stimulate Your Partner's Clitoris
Tip 2: Let the clitoris be your guide
Arousal ebbs and flows, which means your partner's erectile tissue will expand and shrink during oral play. And what's great about the clitoris (among so many other things) is that it lets you know whether it's ebbing or flowing which, in turn, can indicate how much pressure you should apply. 
If the clitoris feels bigger, firmer, and extra warm, that's typically the green light to add more pressure. If it feels a bit smaller and less engorged, that's your cue to scale it back to light, gentle stimulation until it swells again.
Pay close attention to the clitoris and let it guide you to what feels good. And, when in doubt, ask! There's nothing wrong with looking up and saying, "Do you like it like this? Or do you want me to go harder?" In fact, communicating mid-lingus can open the door to verbal play in a sexy way that feels natural. 
More: Read 5 Facts About The Clitoris
Tip 3: Protect ya' neck
When you come at the V from a sniper position, you use your entire upper body to hold your head where it needs to be. Discomfort and neck pain often follow, even after a short session. 
If your neck gets stiff or sore, your body may need extra support in the form of a pillow. Simply tuck a pillow under your chest (you might need to fold it in half to increase the loft and firmness) to give yourself the support you need to keep going comfortably. 
You may also want to try the Kivin Method of cunnilingus, which involves coming at the vulva from a perpendicular angle. Take the time to find the position that feels most supportive, and re-situate yourself as needed. The more comfortable you are, the better (and longer) you can perform. 
More: Shop the Dame Pillo for an intimate wedge that supports a variety of oral sex positions
Tip 4: Tag-team with toys
If your lover is interested in sex toys, by all means use them!
Maybe you need a little assistance reaching the G-spot, or your partner prefers the kind of intense pressure that only stainless steel can provide. Or maybe they want thrusting vibration in tandem with your tongue. Whatever the desire, it can usually be achieved with the right pleasure product.
Worried your partner might prefer toys over you? Remember that sex toys are valuable teammates, not competition. No toy can replace intimacy, love, or the stimulation only another human being can provide. Don't be afraid to wield toys early and often! 
Shop the best toys for oral pleasure!
Best Toys To Use During Oral Sex
Perfecting your head game doesn't happen overnight. With practice, effective communication, and the right pleasure products, you can be a pussy-eating pro in no time. 
To help get you started, I've curated a list of the best pleasure products to accompany oral sex (you're welcome). All are body-safe, and each one adds a little something to level up your oral game and maximize your partner's pleasure. 
Preparing for your first lesbian experience? Check out Lesbian Sex — First Time Tips 
Best G-spot toys 
Njoy Pure Wand. Unrivaled in its ability to target the G-spot, this stainless steel toy is a showstopper all by itself. But when you add it to oral sex — fireworks. 
Pillow Talk Racy Mini. Petite, precise, and curved for G-spot pleasure, this mini vibrator is perfectly designed for oral sex positions. It packs a punch for its small size, and is easy to hold no matter which angle you're coming from.
Fun Factory Stronic G. If coordinating tongue and finger action feels overwhelming, let the Stronic G do the thrusting for you. This rumbly vibrator is designed to target the G-spot with pulsing thrusts, leaving you to focus on the clitoris. 
Best vibrators
Femme Funn Dioni. This handy vibrator slips right over your finger, making the Dioni perfect for — you guessed it — fingering. It essentially transforms your own appendage into the perfect oral sex accessory, complete with 20 intensity settings.
The Couple by Deia. If you want to explore internal and external stimulation but don't want a rabbit-style toy, check out this 2-in-1 option. The Couple is a luxury toy that pulls double duty as a G-spot massager and a bullet vibrator!
Fun Factory Tiger. This powerful vibrator is curved for G-spot pleasure, and features a handle that makes thrusting nice and easy. Not to mention, the shaft is girthy, ridged, and anal-safe for those who want to incorporate some butt stuff.
Best arousal serums
Dame Arousal Serum. This 100% vegan serum uses naturally stimulating ingredients to create thrilling tingles on sensitive areas like the nipples and clitoris.
Sliquid Organics O Gel. This botanical-rich formula has a silky texture, sweet fragrance, and natural flavor. Formulated with peppermint and menthol, one drop is all it takes to get the blood flowing. 
Intimate Earth Arousal Serum. This natural, vegan formula comes with two options: gentle and intense. Pick your pleasure! Either way, you're getting naturally stimulating, certified organic ingredients perfect for oral play.