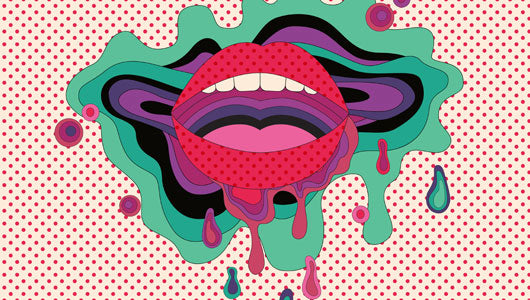 Never had the unique pleasure of squirting? Dying to know what all the fuss is about? Or maybe you've experienced it with a partner and want to pay a visit to the waterfall by yourself. Join me as I discuss the best ways to make it rain during a solo session!
How to Make Yourself Squirt
Ah, the mythical squirting O. It's the holy grail of climaxes, an orgasm with visible special effects. Who doesn't want to at least try to have one? But before we plunge into technique, let's discuss a few good-to-know facts about squirting.
Squirting doesn't equal an orgasm
The first thing to note is that squirting can happen as a result of the big O, or not. Yes, it's more common for squirting to occur at the finish line, but rain can fall any time throughout the course of pleasure. 
You can squirt without an intense feeling of pleasure or with one. It really depends on your body, your mood, and the method you choose to use.
Learn more: What is Squirt?
Not everyone will squirt
While everyone with a vagina technically has the mechanics to squirt, not everyone will. There are many factors that can help you yourself up for squirting success. Whether or not you achieve rainfall can depend on factors like:
How relaxed you feel
If you're worried about making a mess
If you're worried about peeing
If you and/or your partner know the technique that turns on the waterworks for you
If you're sufficiently aroused before you try to squirt
It's important to give yourself the time and space to feel aroused and ready to squirt. Try to be patient and don't expect to squirt on command. Your body will get there when it's ready. Now, on to technique!
Learn more: How to Use a Waterproof Sex Blanket
How to Make Yourself Squirt
Making yourself squirt can be quite different from squirting with a partner. Here are some tips that can help make the experience more comfortable and pleasurable.
Set the scene
You're more likely to make it rain if your body and mind are aligned. Getting comfortable is key. Eliminate anything around you that might distract you or stress you out. This can include:
Clutter
Lack of privacy
Loud sounds, like a TV or music

Fear of making a mess. Lay down a towel or waterproof blanket before you get started for peace of mind
Once you've created a relaxing, comfortable environment, take your time turning yourself on. By that I mean really spend a while exploring and letting things build. Use your fingers, add plenty of lube, read erotica, lounge in a warm bath, and let yourself become intensely aroused.
Learn more about how to set yourself up for maximum arousal: What's My Lust Language?
Go for the G
When you're ready, stimulate the G-spot. You'll find it about two inches inside the entrance to the vagina on the front wall (belly button side).
How will you know you're ready? Your clitoris and vulva should be warm, swollen, perhaps even pulsing like they have a heartbeat. And when you reach for G-spot, it should feel comfortable and pleasurable.
Learn more: What is the Clitoris?
Use a tool
When it comes time for penetration, take deep belly breaths, relax your pelvic floor muscles, and quickly and firmly "pluck" the G-spot with the tips of your two middle fingers.
The motion should be fast and strong enough that it almost feels like shaking.
But here's the thing — doing this to yourself with your fingers can be more difficult than doing it with a partner. Here are a few of the reasons why:
The location of the G-spot can make it hard to reach with your fingers 
Your fingers may not feel firm enough when you stimulate the area
Your arm and hand may get tired from the rapid in-and-out movements
Using a toy designed specifically for squirting can be easier on your body, take less time, and feel more pleasurable. Choose a toy with a firm surface and a curved shaft.
These toys have the ideal shape for G-spot stimulation and can inspire a squirting orgasm even if you haven't been able to reach one with your fingers (or the fingers of a partner.
Some squirting toys also add extra stimulation like vibration, texture, and thrusting to help inspire a squirting climax. Deep, rumbly vibration in particular can penetrate more of the clitoral network and create more penetrating and intense pleasure.
What are my favorite toys for solo squirting Os? Check out my top picks in Best Sex Toys for the G-Spot